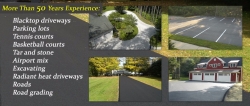 Asphalt, Blacktop and Airport Mix Paving Service
Tri-Town Paving, Inc. of Lee, MA provides Blue Diamond asphalt paving services to customers throughout Berkshire County. With over 52 years of experience, and an owner always on site, you can be sure that your driveway or parking lot will exceed your expectations. Whether you're looking to construct a new tennis court or a larger parking lot for your business, we have affordable solutions for you.
We are also a green company with substantial recycling program.
We also provide snow removal services, so give us a call when the weather gets rough!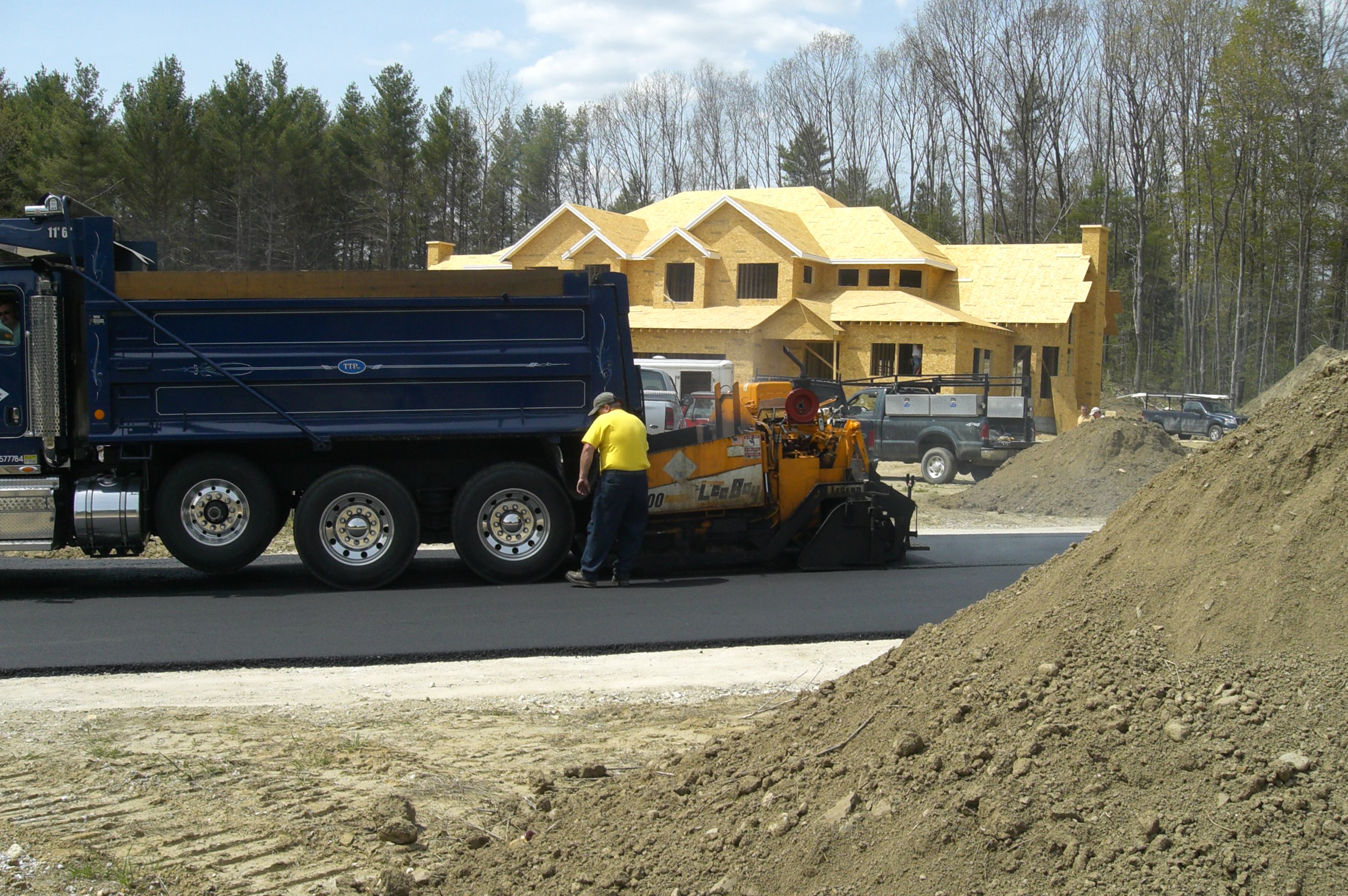 Learn More About Tri-Town Paving, Inc.:
Paving services

- Blacktop, driveways, parking lots, tennis courts, basketball courts, tar and stone, airport mix, blue gravel, and more!

Testimonials

- Read our customers' testimonials
We specialize in customer service which means your satisfaction is guaranteed. We're fully bonded and insured, so you can be sure you're in great hands!
Contact Us today at 413-243-1551 for a free estimate!
Paving Services based out of Lee MA
Tri-Town Paving, Inc. offers premier paving services to customers in Lee, MA and the surrounding areas. We provide a variety of paving solutions at prices you can afford. If you're looking to re-pave your driveway or to build a new parking lot, we're the people for you. We stand by our work, which means every paving project meets our high company standards.
We do both residential and commercial paving, so no project is too big or too small for us to handle.
Our Paving Services Include:
Blacktop driveways

Parking lots

Tennis courts

Basketball courts

Tar and stone

Airport mix

Excavating

Radiant heat driveways

Roads

Road grading

Commercial and residential snow removal
We provide Paving Services in the following areas:
Our professional and experienced staff is here to answer any and all of your paving questions. Give us a call to see what we can do for you!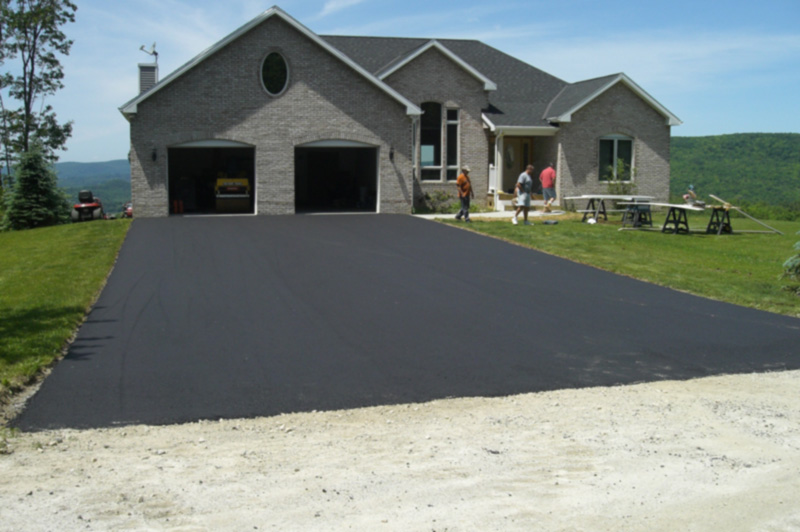 Contact Us today at 413-243-1551 to learn more about our paving services.
Photo Gallery
Here are some photos of jobs we have done:
What Our Customers Say:
Larry of Pittsfield, MA
What a revelation!! You and your men sure make a beautiful improvement to one messed up driveway on Valentine Road. You can be proud of your crew for sure! No matter the job to be done, everyone pitches in, and the workmanship shows. Thank you and the guys for one fine job. Your company is a rare breed in this day and age.
Patricia, Great Barrington, MA
The tennis court, posts, and everything looks great!
Lou of West Stockbridge, MA
Thank you for a very fine job! Your crew was very good and very helpful.
Lisa/Business Manager, Great Barrington, MA
I want to thank you for the incredible job you did on our driveway! We were amazed at the quality of your work, your price, as well as the polite and professional manner in which you accommodated the needs of our customers while doing the job. I would gladly recommend Tri-Town Paving without reservation. Should you ever need a reference, please feel free to call me.
Ron and Nancy, Otis, MA
Thank you again for the excellent job in the driveway. You have an excellent crew and they work well together.
Brian and Joanne, Great Barrington, MA
Thank you for a job very well done! We highly recommend you and your crew.
Dick and Snookie of Cheshire, MA
Just wanted to say what a great job you did on our driveway! You were so careful and we appreciate it!
Dave and Stephanie of Stockbridge, MA
It is so nice to do business with people who do what they say they are going to do, arrive on time, and at the cost that was quoted.
Scott from Lenox, MA
Thank you for the outstanding work you did at our house in Lenox! Thank you for your hard work and attention to detail.
Customer in West Stockbridge, MA
I just want to let you know it has been a real pleasure doing business with your company. You and your crew of men have been real professionals who really know their job! You can be sure I will recommend your company to other people we know, and let them know how truly pleased we were.
Phoebe of Lenox, MA
Thank you for your wonderful service. I feel lucky to have found such friends all those years ago!
Testimonial from Marcia of Stockbridge, MA
Thank you for the great job. Your guys are the best!
"There are very few times when paying a bill is enjoyable, but Tri-Town did such a good job paving the driveway in Lenox that this is a bill that is a pleasure to pay!...
"We are very pleased with our new driveway! Also, I feel the need to acknowledge your fine crew. They are pleasant, courteous, and respectful gentlemen. It was a pleasure to have them here. We will HIGHLY recommend you!"
Contact Tri-Town Paving, Inc. of Lee, MA
You can call us at (413) 243-1551
You can email us with the form below: